Audi customer team in second place at Dubai
Podium finish for the Audi R8 LMS in the first 24-hour race of the 2021 season: Team WRT took second place in the Dubai 24 Hours. Throughout the race, Audi Sport drivers Kelvin van der Linde and Dries Vanthoor together with their teammates Frank Bird, Benjamin Goethe and Louis Machiels had maintained their position among the top teams with a flawless performance. Thanks to a successful pit stop strategy, the number 34 Audi R8 LMS moved up from third to second place during the final hour. The two Audi R8 LMS cars of the Car Collection Motorsport team finished the endurance race in second and third place in the GT-AM category.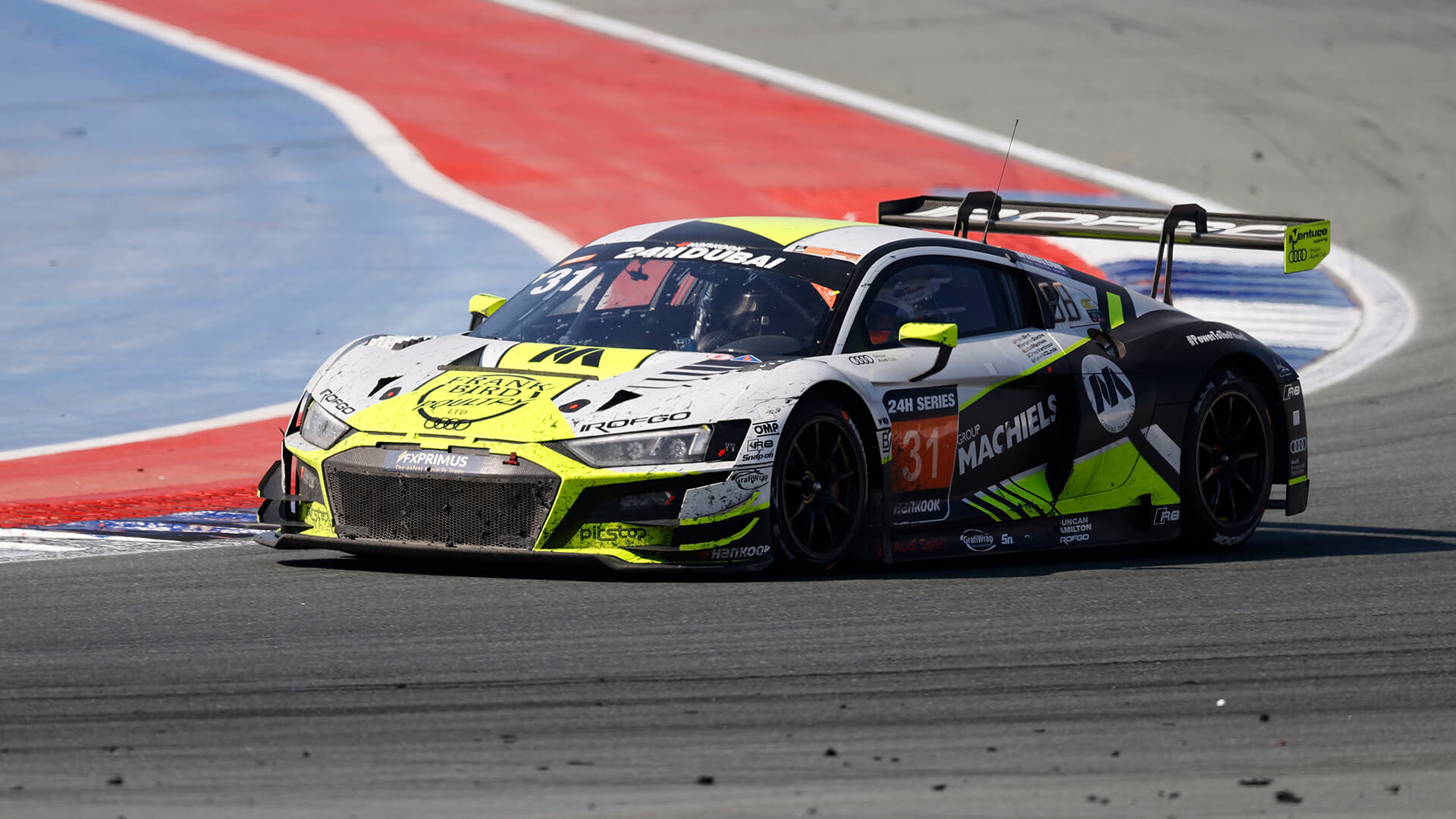 Audi Sport customer racing was represented at Dubai for the first time with its own service truck to support the total of four Audi R8 LMS race cars and five Audi RS 3 LMS race cars. As the best Audi customer team in the TCR class, AC Motorsport with drivers Mathieu Detry, Sebastien Morales, Stéphane Perrin and Philippe Thirion with fourth place narrowly missed a podium position.
During the race weekend in Dubai, Audi Sport presented the Audi R8 LMS GT2 for the first time in the Middle East. Audi Sport customer racing's most powerful customer sports car with 640 hp had already celebrated its world premiere as well as its U.S. debut in 2019 and was presented for the first time in China last year.