Audi brings electric chargers to Dubai Airport Free Zone
Audi Middle East has once again highlighted its commitment to electrification by sponsoring the installation of three charging stations in the Dubai Airport Free Zone (DAFZA) staff parking area
The manufacturer has installed a dual sided 44kW AC eVolve charger and a 22kW AC eWall single wall box allowing for easy charging on the go
The unveiling of the newly installed stations was celebrated with a ribbon cutting ceremony attended by Managing Director of Audi Middle East, Carsten Bender and CEO of GreenParking, Sam Alawiye.
"We are very proud and excited to be bringing these charging stations to the Dubai Airport Free Zone – the home of our regional head office," said Carsten Bender. "We hope that we can encourage the switch to electric vehicles and sustainable mobility with this contribution to our DAFZA community."
The chargers have been supplied by GreenParking, with the rapid eNext charger being connected to their ground-breaking EV-Network – the only cross country and private EV-Network in the MENA region. Electric vehicle owners across the region will be able to now check availability and reserve this charger through the GreenParking App, along with the hundreds of other chargers in the network.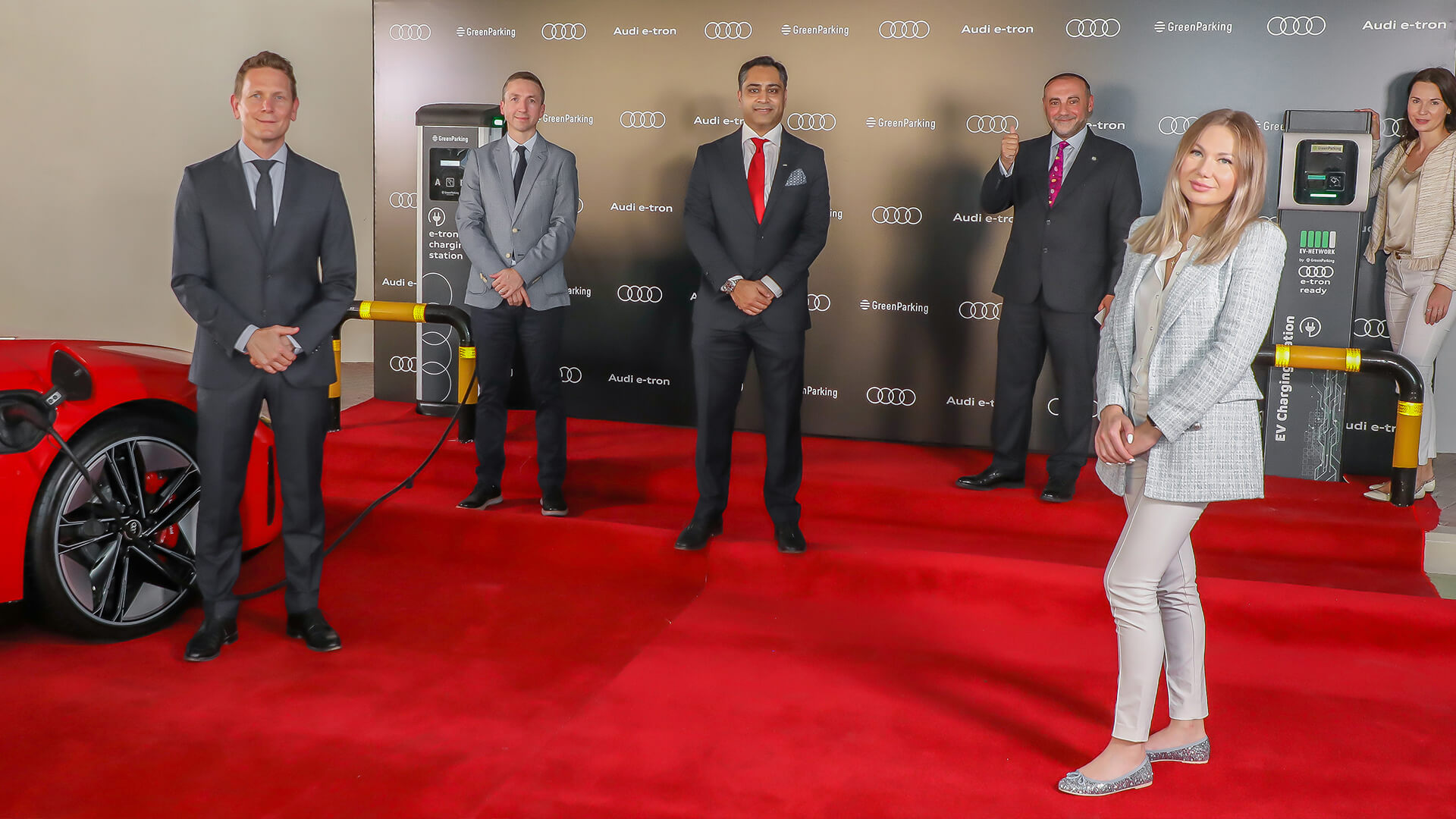 Sam Alawiye, CEO of GreenParking said: "We are delighted to be partnering with Audi on this project. We know visitors and employees will love the convenience and performance of these EV chargers, as there is always a big demand for them. Our aim has always been to provide green, sustainable parking solutions for the region, so Audi's contribution to this is a great sign of things to come."
Audi has been very vocal about its commitment to electrification in the region being one of the first luxury automotive brand to introduce fully electric vehicles in the Middle East.
With a wide range of exciting electric model under its e-tron brand umbrella, the German manufacturer's latest introduction is the much anticipated fully electric RS e-tron GT supercar set to arrive in the region in September.
For more information about Audi's electric model range, please visit www.audi-me.com.